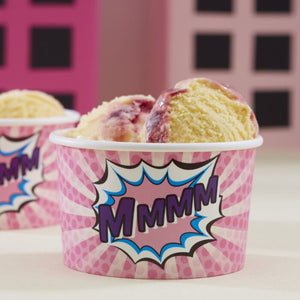 These treat tubs are a must for any party!


The stylish Pop Art design will brighten up your table and wow your guests.

Perfect for putting sweets, nuts or crisps in for the kids birthday party. Or how about just using them as traditional ice cream bowls for the summer party or BBQ?

Each pack contains 5 x 5oz tubs per pack.